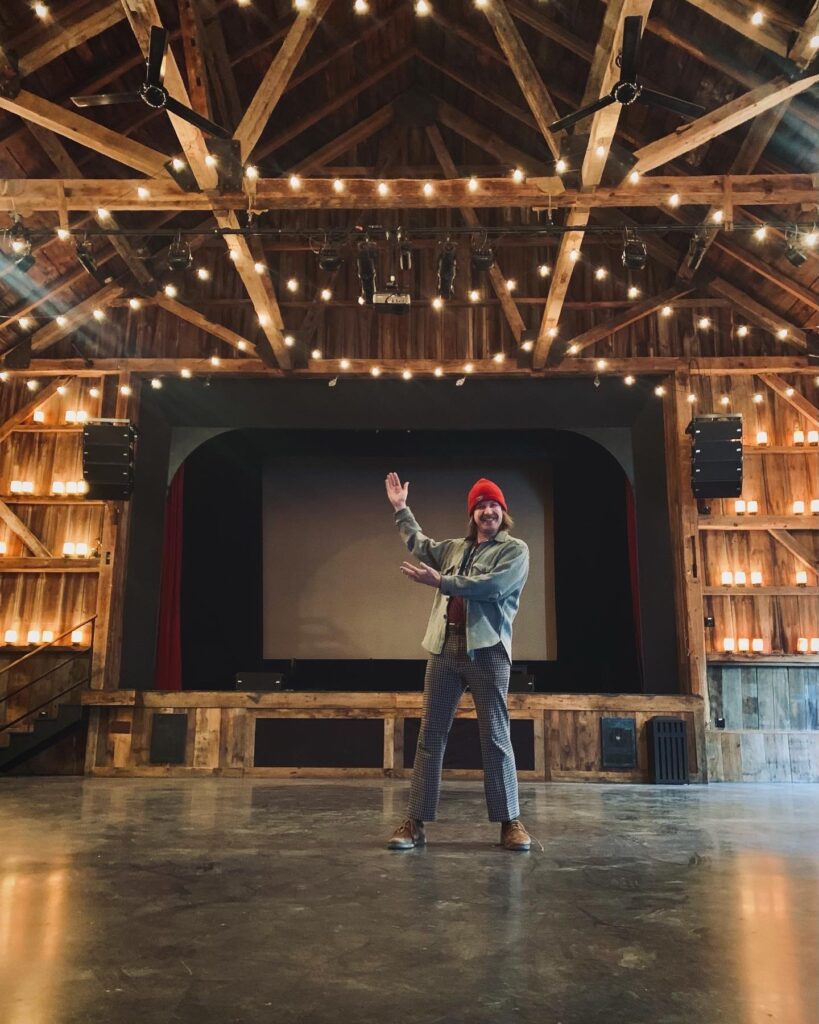 Jeff Beam, General Manager & Talent Buyer

Jeff Beam brings nearly 7 years of booking and venue experience from his time at One Longfellow Square in Portland, where he served first as programming director and venue manager and finally as executive director.
Jeff is passionate about curating a live music programming schedule and helping to deliver an exemplary venue and concert experience for all parties involved: "When you work at a music venue, your job is to foster an environment where you can help create positive and memorable experiences for everybody present. There's nothing better than watching happy patrons leave the venue positively glowing after hearing their favorite artist, or after discovering their new favorite artist. We want musicians to be eager to return and to tell their fellow artist friends about the great experience they had at Vinegar Hill. Every show is a new opportunity for us to achieve these goals, and we aim to succeed each and every night."
When he's not at Vinegar Hill, Jeff can be found performing or recording music, or hanging at home with his cat, Wilma. Jeff prefers to live by his favorite motto: Trust the Process.
Kristen Kresge, Marketing & Office Manager
Kristen is a communications specialist with a rich background in digital and broadcast media. Before Vinegar Hill, she worked as a Promotions Director for an eight-station local radio group and as the Communications Manager for a Portland-based PR firm.
Throughout Kristen's career moves, she's always maintained a deep-rooted love for curating thoughtful experiences, both online and in-person. "In a world that's constantly clouded with bad news and heavy headlines, it's important to have community spaces that allow you to safely share experiences with strangers and loved ones. The memories I have from attending concerts and intimate events are some of my fondest, and I feel beyond fortunate for the opportunity to help create those pockets of happiness for future patrons of Vinegar Hill!"
Kristen currently resides in Portland with her fur-baby, Ruby (pictured), and when she's not at Vinegar Hill, you can find her out with her pup exploring one of Maine's many trails.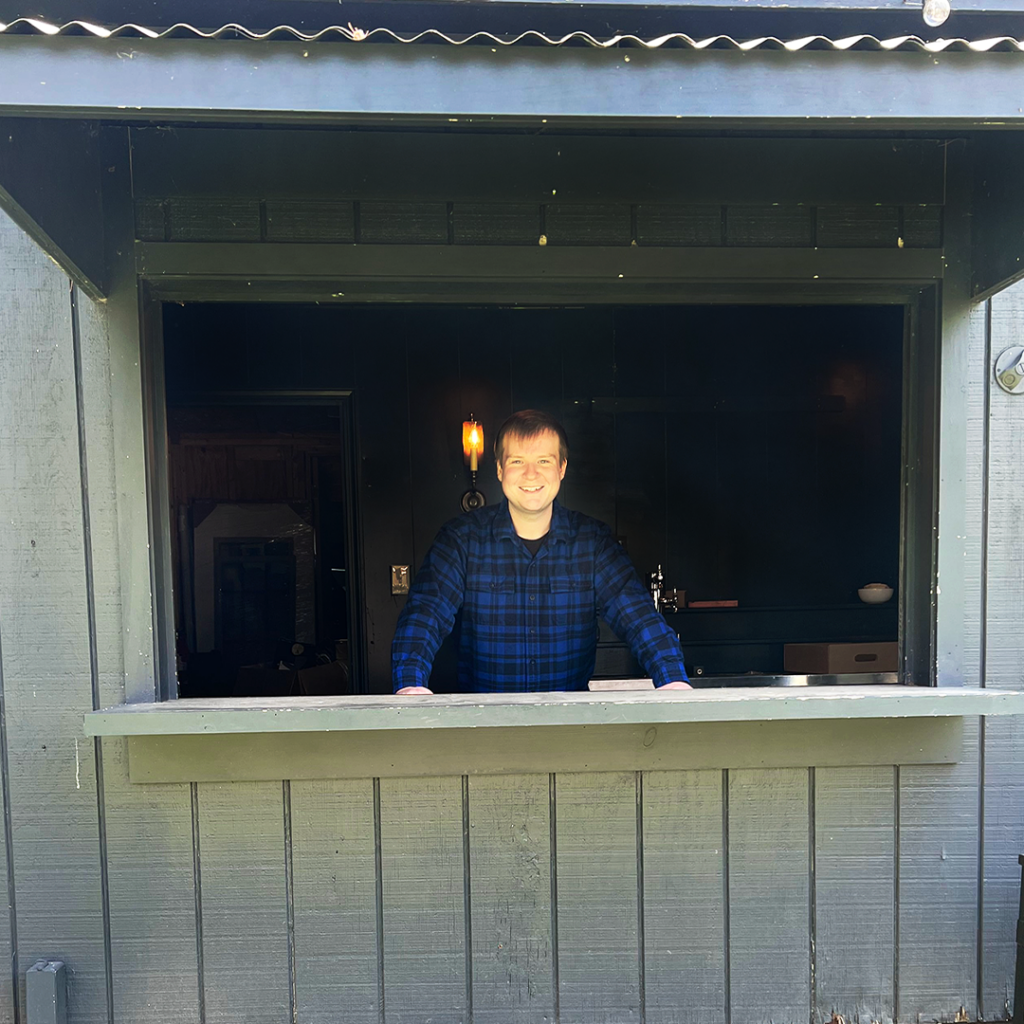 Nate Britten, Venue Manager
Meet Nate Britten, our  Venue Manager!
Nate brings a wealth of experience to our newly assembled team, having previously worked as the Front of the House Manager at Ogunquit Playhouse. He's always been an avid patron of the arts and enjoys seeing live music, theater, and comedy wherever and whenever he can. 
Nate's favorite part of working in live entertainment is the wide array of people he gets to meet – no two days are ever the same! Come say hello next time you see him at a show! 
Jack Murray, Technical Director
Jack Murray has been with Vinegar Hill Music Theatre since it's inception after his company Ocean AVL was trusted with the audio, video, and lighting installation in 2016. As the Technical Director he is tasked with ensuring the systems are running smoothly and that the artist's equipment needs are taken care of prior to arrival and while on stage performing. A Maine native and resident of Portland Jack has been a part of the Southern Maine music scene for two decades. While he enjoys the fast paced environment that operating an entertainment production company entails, he's most happy behind the audio console mixing shows at Vinegar Hill.